Contests are great way to teach showmanship and creativity amongst children and adults alike!
The Piedmont Interstate Fair is proud to present this years Contest for all to participate and show your community what you got!
There is something for everyone and a chance to win prizes!
Please click on which contest you would be interested participating in to get the full list of Rules and entry forms.
Good Luck!!
Iconic Spartanburg Places
3D Model
A contest of an individuals ability to construct a 3D model of an Iconic Place in Spartanburg! Winners will be showcased at the Spartanburg County Public Library Headquarters after the Fair for the remainder of October to show off!
Scarecrow Contest
A contest for groups, classes, or clubs to construct a scarecrow made entirely of recyclable materials! Put trash to use and make an awesome scarecrow and win awards! Show off your creation to all the Fair Patrons! Reduce, Reuse, Recycle!
Bowling Buddies Contest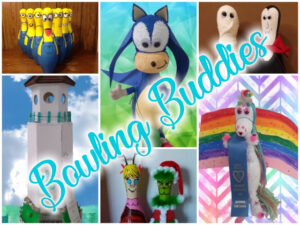 ATTENTION!!
AS OF 9/12/22, WE NO LONGER HAVE ANY BOWLING PINS LEFT TO GIVE OUT!!
We apologize for this inconvenience and are truly sadden that not everyone who wants to participate will be able to. With our new Sponsor Paradise Lanes, we hope to be better prepared next year!
Bowling Buddies is by far our favorite contest! Sponsored by Paradise Lanes FEC, You can pick up your free bowling pin here at the Fairgrounds and decorate it as you see fit! Then bring it back for your chance to win!!
Tablescapes Contest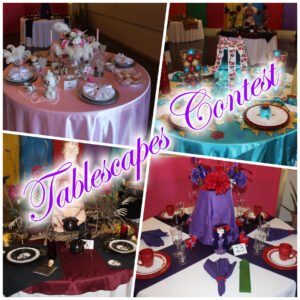 The Tablescapes Contest is a Show of Elegance and Creativeness open to adult individuals or groups. Be sure to reserve your table quickly, as there are only 20 tables available!