Piedmont Interstate Fair
The Piedmont Interstate Fair will once again open our gates on October 11-16, 2022, to all of Spartanburg and surrounding counties for a week of thrill rides, delicious food, fun contests, beautiful exhibit halls, animals galore, and free musical entertainment every night.
The fair is a long standing family tradition shared by generations. Bring your family, bring your friends, and make memories! Our goal is for every visitor that comes through our gates to enjoy their visit!

American Pro Wrestling in the Commercial Building!
Where Ego's meet attitudes! See the local legends and any who choose to test their might here at the Fairgrounds! EVERY NIGHT IN THE COMMERCIAL BUILDING!!  Bell rings at 7pm! Let's have a BRAWL!
Camp Carousel Petting Zoo & More
The petting zoo will be open every day of the fair during all fair hours. Please visit and bring your children and grandchildren to enjoy the great variety of animals! It's fun and educational!
Lew-E the Clown
Returning to our Fair this year, Lew-E the Clown on stage twice daily for your enjoyment. Great interaction with young and old alike.
Dr. Magical Balloons
Strolling the Midway, making your imagination come to life with his Balloons! Don't be shy, stop and say Hi! See what kind of Magic he can create for you!

Education day
Wednesday at the fair is education day. Make plans to bring your group to view the exhibits, enjoy the entertainment, visit the petting zoo, and see the monkey.
Free admission from 10:00 am till 2:00 pm. Everyone must exit the fairgrounds by 3:00 pm so that the grounds, restrooms, and food court may be cleaned for the regular 4:00 pm reopening.
We would love to have every school in the county represented. Wonderful local free field trip that every child will enjoy!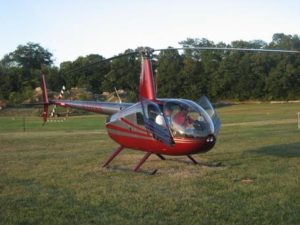 Helicopter rides leaving from the infield every day
Fun for the entire family. Make a memory you can talk about for a lifetime!
Nick's Kids Show
Interactive show for kids of all ages, including singing, dancing and comedy.
Piedmont Perfect Car and Truck Show
Join us on Saturday, October 16 and show off your ride! Enter through the infield gate beginning at 11:30 am. Judging begins at 1:00 pm with trophies and prizes being awarded at 2:00 pm. Piedmont Perfect Entries receive free fair admission for driver and one guest at the infield gate beginning at 11:30 am on Saturday, October 16.
Rider Responsibility
Height requirements and number of tickets necessary to ride will be displayed at each amusement ride. The South Carolina Rider Responsibility Law requires riders to obey all warnings and directions, and behave in a manner that will not cause or contribute to injuring themselves or others. Please be safe and act responsibly as you are having fun.
Help Us Keep The Fairgrounds Clean
Please place all trash in the trash cans located throughout the midway, food court, and animal barn areas. Please place all plastic bottles in the special recycle bins located throughout the midway. Remember plastic lasts forever in a landfill!
Parking
All parking is free during fair week. Handicapped parking will be clearly marked directly in front of the main entrance. Only concession workers may park through the infield gate. Workers must have a weekly permit to enter the infield gate, and must park to the right of the access road due to events that will be held on the infield.
Safety
Your safety is of the utmost importance to us! Please read and follow the safety tips below. Visit the farm animal barn and petting zoo, but remember to always wash your hands immediately afterwards! Eat all of the hamburgers, funnel cakes, candy apples, and cotton candy you can hold, but remember to always wash your hands first! Hand-washing stations are located throughout the fairgrounds for your convenience.
Due to uneven pavement, mechanical equipment, and high flying rides, please be mindful of your footwear. For your own protection, appropriate, closed toe shoes should be worn at all times on the fairgrounds.
Any injury received at the fair must be reported to the emergency medical personnel and the fair office before you leave the fairgrounds.
Ride Safety
Below is a list of general rules concerning amusement rides that can make your day at the fair even safer:
Keep your hands, arms, and legs inside the rides at all times.
Use safety equipment such as seat belts, shoulder harnesses, or lap bars when provided.
Stay in the ride until it comes to a complete stop.
Read and abide by posted rules.
Observe age, height, and weight restrictions.
Follow instructions given by ride operator.
General Rules
We want everyone to have a great time at the fair but remember to put safety first at all times. Please read and abide by all fair rules for the safety and enjoyment of all.
The hours of the midway and exhibits are shown on the schedule of events. However, the scheduled hours of operation may vary one hour earlier or one hour later at the discretion of the Fair officials.
All midway vehicles, campers, etc. which are used as living quarters must be parked in the trailer park areas.
All vehicles—personal or delivery—must be off the midway one hour before the entrance gates open.
No animals will be permitted on the fairgrounds, except service dogs. Animals owned by midway personnel will only be allowed if they show an up-to-date rabies vaccination certificate, and must be kept in the trailer park area and must be on a leash. The Spartanburg County Animal Control Officers have the authority to remove loose dogs and/or cats.
No solicitation or sale of products in the exhibit areas, or passing out of literature not pertaining to exhibits will be allowed, except with prior permission from the Fair manager.
NO ALCOHOLIC BEVERAGES are allowed on the fairgrounds.
NO SMOKING areas are strictly enforced.
The Piedmont Interstate Fair Association, its Board of Directors, officers, staff, community leaders, cooperating agencies, organizations, clubs and other individuals reserve the right to be held harmless and not responsible in any way in case of any damage, fire, or accident as to persons, lost articles, livestock, etc. entered and/or exhibits or any accidents that might occur to the general public while visiting on the grounds at any time during the Fair.
Neither the Piedmont Interstate Fair, nor any of its sponsors assume any responsibility or liability to any person, animal, or article on exhibit at any time while on fairgrounds property. This applies to exhibitors, vendors, and the public-at-large.
Drones of any size or style are NOT allowed on Fairgrounds property at any time for any purpose. These devices are a major safety hazard to our helicopter ride and mechanical amusement rides and have the potential to cause serious injuries and even death to individuals or groups. Drones can cause major disturbances to our visitors and vendors and violate personal space. Anyone not in compliance with this rule will be escorted from the fairgrounds and have their drone confiscated.
Lost and Found
Located in the fair office.
Lost Child Center
Located in the Spartanburg Police Department command post, adjacent to the front entrance. Remind your child to find a uniformed officer if he/she becomes separated from you. Fair personnel and police officers are ready at all times to assist a lost child.
Re-Entry to the Fair
To leave and return the same day, obtain a hand stamp at the gate BEFORE you exit.
On Sunday hand stamps will not be available until 2:30 PM.
Vendor Information
The 2021 Piedmont Interstate Fair will be held Oct 11-17. Make plans now to be a part of the premier fall event in Spartanburg.
Any vendor or concessionaire wishing to participate in the 2021 fair should contact the fair office as soon as possible to secure your space.
Please call (864) 582-7042, write to P.O. Box 4965, Spartanburg, SC 29305, or email piedmontinterstatefair@att.net.
We will be happy to assist you in any way possible.
Fill out the form, save it, and send it to us by email.